Need Help?
Have a question about our school?
Click here to
Ask AoPS Academy!
Our Team
Our Founders
Richard Rusczyk
Art of Problem Solving was founded by Richard Rusczyk in 2003 to create interactive educational opportunities for avid math students. Richard is the author or a co-author of 7 AoPS textbooks and a past Director of the USA Mathematical Talent Search. He was a participant in National MATHCOUNTS, a three-time participant in the Math Olympiad Summer Program, and a USA Mathematical Olympiad winner (1989). He received the World Federation of National Mathematics Competitions Paul Erdös Award in 2014. He graduated from Princeton University in 1993, and worked as a bond trader for D.E. Shaw & Company for four years. AoPS marks Richard's return to his vocation - educating motivated students.
Glen Dawson
In 2014, Glen founded a learning center in Morrisville, North Carolina, that two years later became the first AoPS Academy campus. Glen served as the National Director of AoPS Academy until his retirement in 2019. He has experience as a college math professor, statistician, and expert SAS programmer. He has been a professional math tutor for many years, and specializes in training academically-advanced and high-performing math students. Glen is a graduate of Duke University and holds a graduate degree in statistics from Boston University.
David Patrick
Dave joined AoPS in 2004. He is the author or a co-author of 4 AoPS textbooks. Dave earned the sole perfect score on the American High School Mathematics Examination (AHSME) in 1988 and was a USA Mathematical Olympiad winner that year. He attended the Research Science Institute (RSI) in 1987, and the Math Olympiad Summer Program in 1988, where he first met fellow student Richard Rusczyk. He also finished in the top 10 on the Putnam exam in 1991. Dave graduated from Carnegie Mellon in 1992 with a BS in Mathematics/Computer Science and an MS in Mathematics. He went on to earn his Ph.D. in mathematics from MIT in 1997. He was an acting Assistant Professor at the University of Washington from 1997 to 2001. Dave is originally from Western New York and is an alumnus of the SUNY Buffalo Gifted Math Program.
Management Staff
Interested in joining our team? Click here to learn more!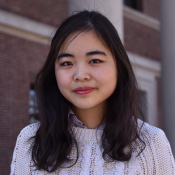 Fiona Young - Campus Director
Fiona is the Campus Director at AoPS Academy Lexington. She earned her BA with high honors in mathematics from Harvard University, where she earned two Derek Bok teaching awards. She has completed two years as a mathematics doctoral student at Cornell University, funded by an NSF Graduate Research Fellowship. At Cornell, she also served as a Calculus instructor and Teaching Development Fellow. In 2016, she founded and directed HSYLC Hangzhou, an annual conference for talented youth in China. Fiona has extensive teaching experience in K-12 and college-level mathematics, writing, and a myriad of other subjects, even first aid, from a year when she served as an EMT. She is especially passionate about mathematics education. She believes that it is a crucial skill for students to learn to communicate their ideas cleanly and logically. In her spare time, Fiona can be found training for road races or going on long walks with her dog, Doogan.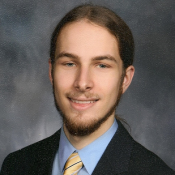 Ian Osborn - Associate Director
Ian is an Associate Director at AoPS Academy Lexington. He received his BS in mathematics and chemical engineering from MIT in 2014 and has been working in education since 2015. In high school, Ian competed in a variety of math competitions, scoring highly at competitions such as HMMT and PUMaC and qualifying for the USAMO four times. His team also finished in 4th place nationally in the 2010 Moody's Mega Math Challenge, a mathematical modeling competition. In his free time, Ian enjoys singing, reading sci-fi/fantasy novels, solving logic puzzles, and playing board games.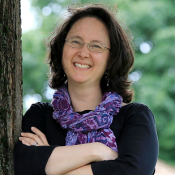 Paula Castner - Associate Director
Paula Castner is the Language Arts Associate Director at AoPS Academy Lexington. She also serves as Chief Operating Officer for Seven Bridge Writers Collaborative, a nonprofit 501(c)3 dedicated to networking and supporting writers in Central Massachusetts. Additionally, she is a freelance writer, playwright, drama director, writing workshop facilitator, and baking coach. Her pieces have been published in a variety of venues, from parenting magazines, to newspapers, to online magazines, and have claimed first prize in several writing contests. Her play, A Fairy Tale Life? A Musical, with music by Canadian folk artist, Nancy Beaudette, has been performed three times in Massachusetts. She is currently working on her second musical, Museum Follies, a comedy set in an art museum, as well as a fictionalized account of a slave girl from Holden, MA.
Instructors
Interested in joining our team? Click here to learn more!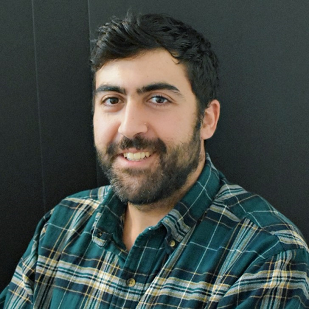 Mazen Abdallah
Mazen has been teaching English and social studies for nearly a decade, and he is thrilled to be a part of AoPS. He graduated from American University of Beirut with a BA in linguistics and completed several graduate level linguistics courses. After college, he taught at an international school in Beirut, where he met middle school and high school students from all over the Middle East. He has extensive experience with the International Baccalaureate Program and has helped several graduating classes earn their IB diplomas and move on to higher education. He recently relocated to Boston and is currently completing a master's degree in education at the University of Massachusetts. Mazen believes the classroom should be a place of dialogue and spirited debate. He encourages students to discuss authors' messages and stylistic devices while trying to make meaningful connections between the works they read and their own lives. He constantly strives to help students collaborate to find their unique and creative voices, and to learn how to express themselves effectively. In his spare time, he enjoys biking, gaming, and writing comedy sketches. He is looking forward to meeting new students and learning from their unique perspectives.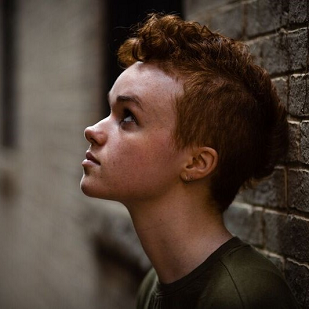 G Cadogan
G is a Boston native who recently graduated from Emerson College with a BFA in theatre education. G is an interdisciplinary artist and educator with passions for social justice and teaching. What excites them about teaching is that they get to bring these passions directly into their work as an educator.The medium of theatre already encourages collaboration, listening, and empathy and G emphasizes the importance of these traits in their classroom. When working with students one on one, G comes to notice and appreciate each student's unique characteristics, which is why they do not treat all of their students the same. G always welcomes new ideas and suggestions to anything that is being covered in the classroom to offer students the opportunity to see their ideas in action. When they are not teaching, G enjoys reading, playmaking, or just chilling out and watching Netflix with their roommates.This is the end of the biography but not the person!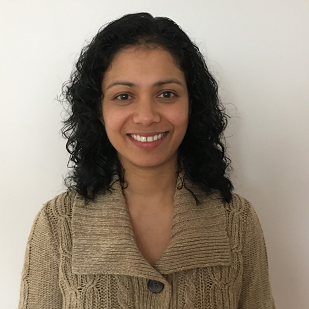 Dr. Thakshila Dissanayake
Thakshila received her doctoral degree in computational chemistry at Rutgers University, where she started her teaching career at the department of chemistry. At Rutgers, Thakshila pursued her postdoctoral studies while taking part in the e-learning project, spending time in online teaching and implementing the General Chemistry eLearning System (GCeLS). Thakshila has been teaching and tutoring for over ten years from K-12 to college levels focusing on chemistry, math, and coding. She enjoys working with her students, and she finds the most rewarding part of teaching is to witness the students' "Aha!" moments. When she is not teaching, she loves baking, reading, and spending time with her family.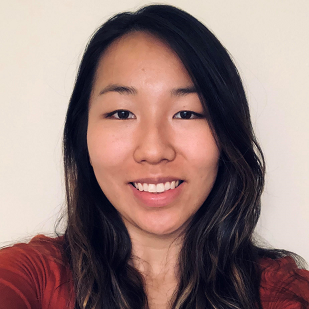 Leah Doherty
Leah is committed to improving students' access to a high quality education as a new Language Arts teacher for AoPS. Equity in education is an issue that is close to her heart, especially as it relates to literacy. She is excited to work with the other teachers and staff to adapt new/existing technologies and pedagogical practices to improve virtual learning for everyone this year. Leah graduated from Harvard University with a degree in social studies and has been involved in educational programming ranging from Playworks New England (as a Playworks Coach in JP) to Harvard's Summer Enrichment Programs (as a Senior Counselor and Director). She is currently working at Bridge Boston Charter School as an assistant teacher for the 3rd Grade. In her free time she enjoys writing poetry, playing and coaching soccer, curating Spotify playlists, and learning K-pop dances. Every child deserves to be seen or heard in school, and Leah is determined to make sure students have the tools to do that; to express themselves creatively, find their own voice, and grow.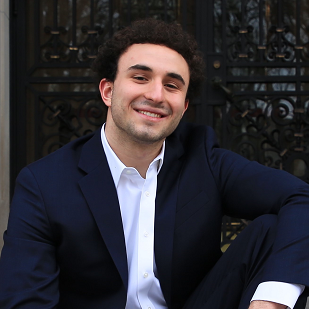 Nick Durham
Nick is beyond excited to be teaching Language Arts at AoPS Academy! He recently graduated from Harvard with a major in history, a minor in Ethnicity, Migration, and Rights, and a language citation in Arabic. In addition to studying, Nick has spent the last few years working with youth in Boston through the Franklin I-O Summer Urban Program and the Franklin After School Enrichment program. He loves finding creative approaches to curricula and looks forward to learning alongside his students. In his free time, Nick enjoys exploring new music on Spotify, reading articles his three older siblings send him, and demanding that his parents send more videos of his two dogs back home in Atlanta.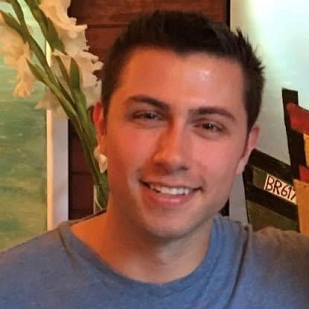 Chris Fountaine
Chris's love for math began when he took Algebra 1 and his curiosity led him to browse calculus books three years too soon. Feeling eager to know what foreign symbols meant, he took calculus, often tutoring it to small groups and friends. He received his MS degree in mathematics from Tufts University where he focused on the three major cornerstones of contemporary mathematics: analysis, abstract algebra, and geometry/topology. Before Tufts, he completed his undergraduate education at Saint Anselm College, graduating magna cum laude with an honors BA in mathematics and classical languages. In college, he was also formally admitted as a special student to MIT where he took advantage of challenging abstract math lectures and attended the linguistics colloquia through the department of philosophy and linguistics. Since 2014, he has been a private math and SAT tutor in the greater Boston area, often tutoring multivariable calculus and linear algebra to high school students enrolled part-time at Harvard. When he's not tutoring, he's hiking, exercising, cooking new recipes, watching documentaries, or buying more plants he doesn't have room for.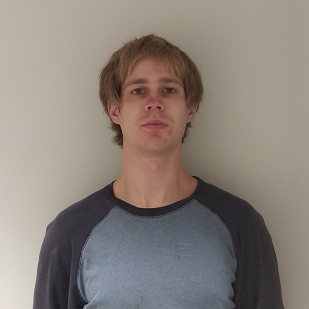 Asa Frank
Asa graduated from Carnegie Mellon University, where he majored in computer science and minored in discrete math and logic. He also worked as a teaching assistant, mostly for introductory programming and math classes and loved helping inquisitive underclassmen explore new subjects. The most accurate piece of feedback he received from a student said simply, "little kid." After graduating, he became a software engineer, known around the office for playing Tetris, pulling pranks, and sleeping under desks. He sometimes even wrote code. Feeling unfulfilled but remembering his passion for teaching, he left to join AoPS. He's usually found in his native habitat of rock climbing gyms, screaming for more power and playing Tetris between climbs. He can't tie a tie, but he can do a one-finger, one-arm pull-up, which isn't as useful, but at least it's cool.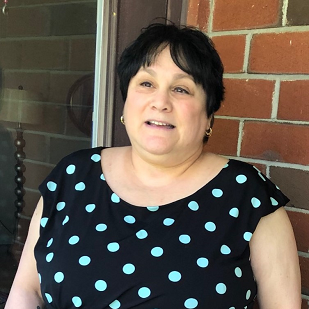 Renee Gelin
Renee Gelin has been teaching and tutoring for over 21 years. She has taught math and science in both public and private schools and has tutored students ages 6 through adult. She has prepared students for tests including SAT, ACT, SSAT, GRE and LSAT, provided academic support in math, science, Spanish, and English, and has provided enrichment curriculum for private students of various ages. Renee has also been a research scientist, an attorney, and a published author. Reinventing herself throughout her life, Renee continually strives to be her highest self, to accomplish as much as she can, and to inspire others to do the same. She is the mother of three adult kids and two spoiled cats. In her spare time, she meditates, watches too much TV, and reads mysteries. Renee has learned to be grateful for unknown blessings already on their way.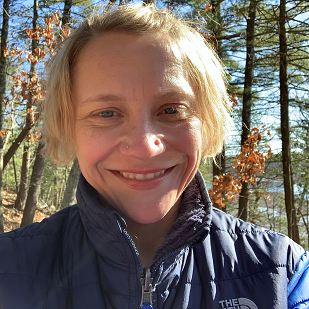 Lindsay Goodwin
Lindsay loves working with children and teens! She has a MEd in curriculum and instruction and a MFA in nonfiction writing. She has taught social studies to students in grades 7-12 and currently coaches gymnastics to athletes of all ages and ability levels. In addition to teaching she has a passion for writing and history. She loves being part of a writing community and looks forward to helping foster such a community in the classroom. She is fascinated by American history, and as a longtime resident of Concord, MA especially enjoys local history. She is descended from a Minuteman who fought the British in the first skirmish of the Revolutionary War in Lexington! In her free time Lindsay enjoys spending time with her two middle school-aged daughters, reading, walking in the woods of Concord with her pug Buffles, and playing guitar. Mostly she plays songs by her favorite band that you may have heard of: the Beatles. Lindsay is thrilled to apply her love of history, writing, ideas, and books to help students not just understand humanities content but also feel like they play an active role in the arts and society. Every voice is important and should be heard, and Lindsay looks forward to hearing yours.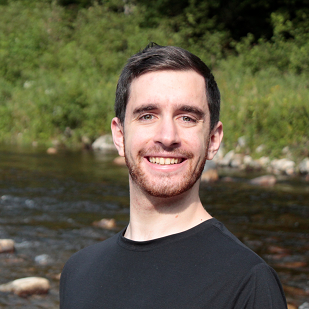 Andy Gordon
Andy graduated from Harvard magna cum laude with a bachelor's degree in mathematics and has been pursuing a PhD in the same at the University of Michigan. He loves teaching and has been doing it since his favorite high school math teacher let him commandeer the BC calculus class as a student. When he's not thinking about math or teaching it, he likes going on long bike rides (including a cross country trip in 2018), finding new ingredients to put in smoothies, and rigging nerf guns to shoot his roommates when they open the door.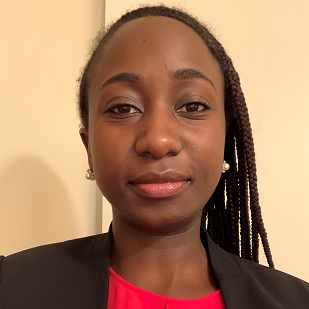 Sammota Mwakalobo
Sammota graduated from Harvard with a BA in mathematics. In her spare time, she enjoys building side projects that entail using computer science concepts to solve games and puzzles such as Sudoku. Outside of work, she likes to run, hike, listen to music and play board games.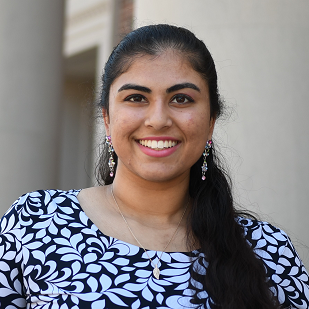 Sufia Mehmood
Sufia is excited to meet all of her students as a new Language Arts teacher for AoPS! She looks forward to helping students remain engaged as possible, even in a virtual classroom, and encourage learning through discussion and debate. Sufia graduated from Harvard University in 2018 with a degree in chemistry and neurobiology. She is currently pursuing a dual master's degree in school counseling and mental health counseling at the Boston College Lynch School of Education. Sufia has also been teaching English online to non-native speakers for over 5 years and has tutored students for the SAT, ACT, TOEFL, and AP exams in a variety of subjects. In addition, she co-taught courses in English writing, biology, chemistry, and speech & debate for four summers through the Harvard Crimson Summer Academy. Sufia is passionate about providing access to education for all, particularly in supporting first-generation college students. She currently co-teaches a study skills course for undergraduate students at Boston College. In her free time, Sufia loves dancing (particularly salsa dancing and Bollywood dancing), baking, and going for bike rides. She is looking forward to meeting all of you!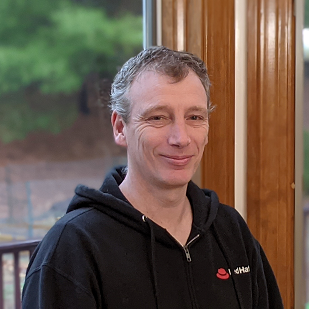 Dave Neary
Dave Neary graduated from University College Galway in 19(mutter mutter) with a B.Sc. in mathematics, and a love of competition math, which started when he attended some enrichment lectures in the local university in high school. After completing a post-graduate degree in engineering, Dave worked in the computer industry for 20 years, as a software engineer and consultant. He currently works in the Open Source Program Office at Red Hat, training software teams and helping customers get the most out of their work with open source communities. Dave's family think he's crazy for doing AoPS problems in the evening for fun! Joining AoPS as a math instructor is a dream come true for Dave as he loves nothing more than passing on his enthusiasm for math to others. In fact, he really wishes something like AOPS existed when he was in school! Dave is a father of three boys, who are in middle school, high school, and university, and besides his home country of Ireland, he has lived in France for 14 years before moving to the Boston area in 2014.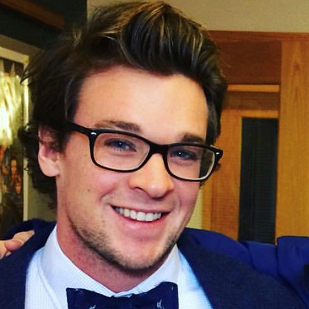 Michael O'Keefe
Michael is a Language Arts instructor at AoPS Academy in Lexington. In 2011, he earned a BA in English from John Carroll University, followed by a M.Ed. in May of 2013. That summer, he began teaching at Grand River Academy, leading students through courses ranging from English Language Learners to The Life and Work of Kurt Vonnegut. In August of 2015, Michael commenced a four-year career in the English Department at Mercersburg Academy. There, he helped redesign the 9th grade curriculum and attended annual professional development opportunities, including the Santa Barbara Writers Conference and the Martha's Vineyard Institute for Creative Writing. Since 2018, his essays have appeared in publications like Quillette Magazine and The Washington Examiner. All these experiences have fostered a deeper understanding of and appreciation for the Language Arts that Michael hopes to share with his students. In his free time, he reads a healthy mix of fiction and non-fiction, plays guitar, and relaxes on the beach.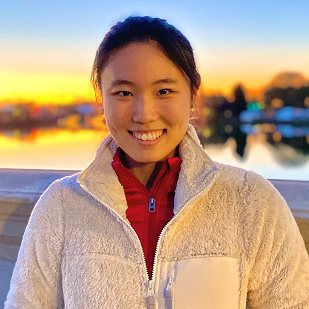 Jungyeon Park
Jungyeon graduated cum laude from Harvard University with a bachelor's degree in chemical and physical biology and computer science. As a research assistant at a computational neurobiology lab at MIT, Jungyeon appreciates the power of mathematical thinking and is very enthusiastic about sharing this perspective. Having had wonderful teachers through her life who have shown her the beauty and joy of learning, she is excited to meet wonderful students and help them expand their academic horizons. Outside of work, Jungyeon enjoys running, cooking, reading, and spending quality time with friends and family.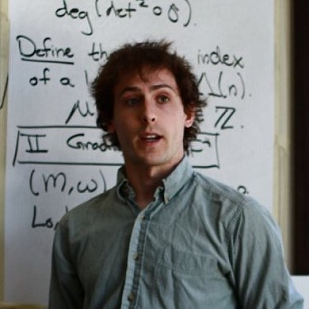 Greg Parker
Greg graduated summa cum laude from Harvard University in 2017 with a BA in math and physics. He is currently a graduate student in the mathematics department at MIT, where his research focuses on geometry and mathematical physics. Greg has worked as a teaching assistant in his department, where he has taught calculus and linear algebra. He also served as a mentor for MIT's Undergraduate Research Opportunities Program. He is also passionate about bringing education to disadvantaged groups and has worked as a teaching assistant for the MIT Office of Minority Education and in correctional facilities in the Boston area through the Petey Greene Program and the Emerson Prison Initiative. In the latter context, he has taught finance and creative writing as well as math. Outside of teaching and math, Greg can be found running, climbing mountains, attempting to learn Mandarin, and writing the occasional short story.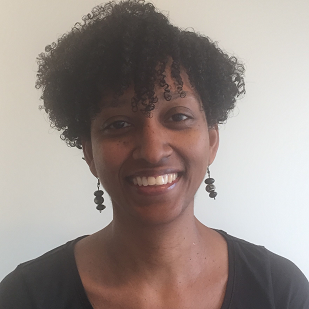 Jani Rodrigues
Jani is a high school Spanish teacher from Massachusetts. Since earning her M.S.T., she has taught Spanish in public and private high schools, as well as ESL to students of all ages abroad. For Jani, teaching is a two-way process and she enjoys the give-and-take involved in helping students grow. Besides teaching, Jani is enthusiastic about dance, theater, and baking.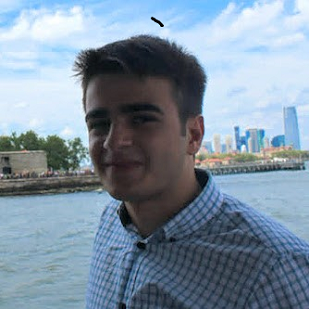 Mirac Suzgun
Mirac graduated from Harvard College in 2020 with a joint degree in mathematics and computer science. He had served as a teaching assistant for five courses and conducted research in natural language processing during his college years. If a piece of paper is not within his reach, he likes to prove mathematical statements on a napkin.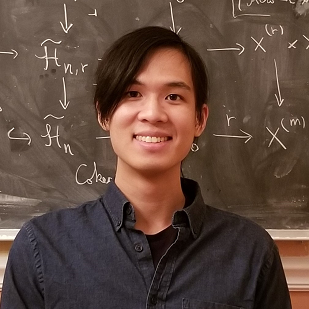 James Tao
James graduated summa cum laude from Harvard with a BA in mathematics. He is currently a PhD student at MIT and has written papers in geometric representation theory and arithmetic geometry. He has worked as a mentor for MIT's Undergraduate Research Opportunities Program, as a teaching assistant for math classes at Harvard and MIT, and as a grader for the USA Math Olympiad. In high school, James discovered the joy of problem solving through AoPS online classes and Canada-USA Mathcamp, and he went on to win two gold medals at the IMO and first place at the Harvard-MIT Math Tournament. Outside of math, you can usually find him engrossed in an action movie, singing karaoke with his roommates, adding to an ever-growing list of short story ideas, playing online pictionary, or curled up in bed with a flashlight and a book. He firmly believes that the best cure for creative blocks is a long walk with some cacophonous music.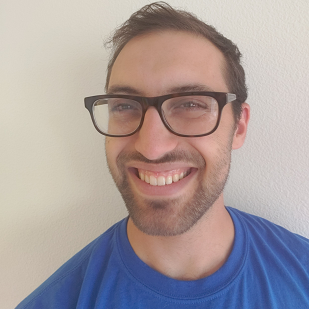 Ariel Wertheim
Since graduating Dartmouth College, Ariel has explored passions for science research and education. While he has enjoyed his work at North Dakota State University and the Volcani Center on sustainable agriculture and plant-microbe interactions, he has found his most rewarding work has been with 11-13 year old students in mainstream classroom, special education, and supplemental religious school settings. Ariel enjoys cooking, hiking, reading, and a good math puzzle. Ariel considers his greatest achievements to be "persuading" students to enjoy a subject they previously disliked. His favorite part of teaching is seeing the "lightbulb moment" when a child solves a problem they'd worked hard on.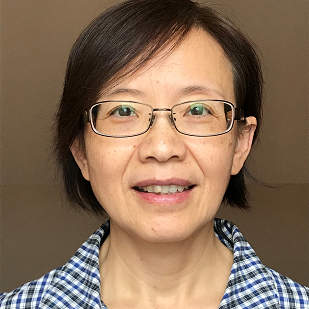 Huayu Xiong
Huayu's curiosity of how life started on earth prompted her to pursue chemistry and earn her doctoral degree. She works in the biotech industry with colleagues in vast different fields and has provided training so that colleagues in different fields can communicate and work together on shared projects. She likes to see young kids grow into confident problem solvers through asking inquisitive questions and wrestling with challenging problems. Outside of her professional activities, she serves on the boards of Youth Counseling Connection, a non-profit group that provides mental health counseling services in Lexington and FOLMDADS (Friends of Lexington Music and Arts), a non-profit organization that supports arts and music education in the Lexington School District.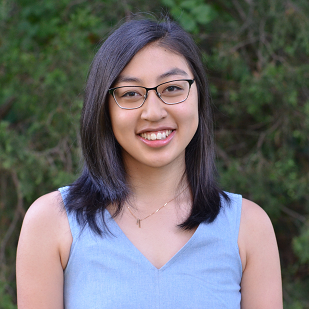 Rachel Zhang
Rachel is a graduate of Wellesley College, where she earned a BA in mathematics and minored in computer science. She grew up with an immense love for puzzles, and carried this love into math and problem solving throughout her life. Having tutored elementary through high school students in math for 5 years, Rachel is passionate about teaching math in a way that is intuitive and visually engaging for each individual student she has. Her favorite part of teaching is seeing the smiles on her students' faces as they gain confidence in their own skills. Outside of teaching, she likes to spend her time filling her sketchbook, learning new languages, and figure skating.