Our Team
---
Our Founders
Richard Rusczyk
Art of Problem Solving was founded by Richard Rusczyk in 2003 to create interactive educational opportunities for avid math students. Richard is the author or a co-author of 7 AoPS textbooks and a past Director of the USA Mathematical Talent Search. He was a participant in National MATHCOUNTS, a three-time participant in the Math Olympiad Summer Program, and a USA Mathematical Olympiad winner (1989). He received the World Federation of National Mathematics Competitions Paul Erdös Award in 2014. He graduated from Princeton University in 1993, and worked as a bond trader for D.E. Shaw & Company for four years. AoPS marks Richard's return to his vocation - educating motivated students.
Glen Dawson
In 2014, Glen founded a learning center in Morrisville, North Carolina, that two years later became the first AoPS Academy campus. Glen served as the National Director of AoPS Academy until his retirement in 2019. He has experience as a college math professor, statistician, and expert SAS programmer. He has been a professional math tutor for many years, and specializes in training academically-advanced and high-performing math students. Glen is a graduate of Duke University and holds a graduate degree in statistics from Boston University.
David Patrick
Dave joined AoPS in 2004. He is the author or a co-author of 4 AoPS textbooks. Dave earned the sole perfect score on the American High School Mathematics Examination (AHSME) in 1988 and was a USA Mathematical Olympiad winner that year. He attended the Research Science Institute (RSI) in 1987, and the Math Olympiad Summer Program in 1988, where he first met fellow student Richard Rusczyk. He also finished in the top 10 on the Putnam exam in 1991. Dave graduated from Carnegie Mellon in 1992 with a BS in Mathematics/Computer Science and an MS in Mathematics. He went on to earn his Ph.D. in mathematics from MIT in 1997. He was an acting Assistant Professor at the University of Washington from 1997 to 2001. Dave is originally from Western New York and is an alumnus of the SUNY Buffalo Gifted Math Program.
---
Directors
Interested in joining our team? Click here to learn more!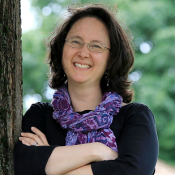 Paula Castner Campus Director
Paula is the Campus Director for AoPS Academy Lexington. She brings to the role many years' experience as a co-founder and the Chief Operating Officer of Seven Bridge Writers' Collaborative, as well as being a founder and director of a summer theatre camp and the president and chair of several arts-related non-profit organizations. Additionally, she is a teacher, freelance writer, playwright, drama director, writing workshop facilitator, and baking coach. Her pieces have been published in a variety of venues, from parenting magazines, to newspapers, to online magazines, and have claimed first prize in writing contests. Her first play, A Fairy Tale Life? A Musical, with music co-written with Canadian folk artist, Nancy Beaudette, has been performed many times in Massachusetts. She is currently working on her second musical, Museum Follies, and her long-term project, a fictionalized account of a slave girl from Holden, MA. Most recently, she has revived her passion for singing and has been writing new songs. She is a graduate of Amherst College.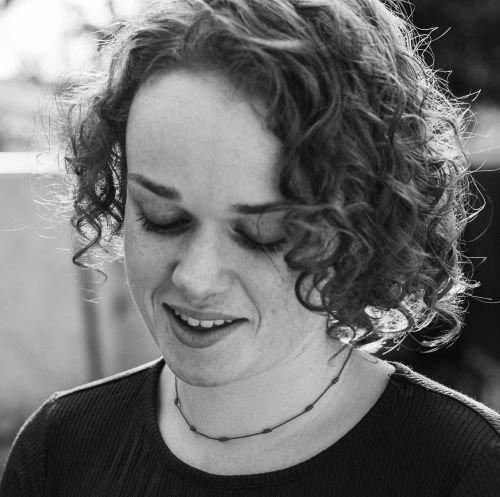 G Clancy-Cadogan Associate Director
G is a Boston native who graduated in 2020 from Emerson College with a BFA in Theatre Education. G is an interdisciplinary artist and educator with passions for social justice and teaching. What excites them about teaching is that they bring these passions directly into their work as an educator. The medium of theatre already encourages collaboration, listening, and empathy, and G emphasizes the importance of these traits in their classroom. G always welcomes new ideas and suggestions for anything that is being covered in the classroom to offer students the opportunity to see their ideas in action. This is the end of the biography but not the person!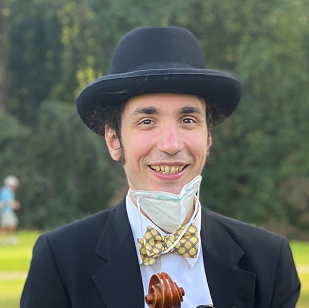 Miles Edwards Associate Director
Miles is an Associate Director for AoPS Academy Lexington. He joined after thirteen years with AoPS Online, first as an assistant, then as an instructor. He's taught a wide variety of courses there, from pre-algebra to calculus. AoPS Online students unofficially elected him as teacher of the year for 2019. Miles was a top-25 scorer in the Putnam Exam, a MOP attendee, a four-time USAMO qualifier, a two-time ARML high scorer, and a contestant at MathCounts Nationals. He's published new proofs of Heron's formula and the law of cosines. His most interesting summer job was helping to run the Saudi Research Science Institute. Miles received a bachelor's degree from Indiana University in cello and math.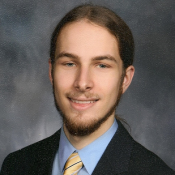 Ian Osborn Associate Director
Ian is an Associate Director for AoPS Academy Lexington. He received his BS in mathematics and chemical engineering from MIT in 2014 and has been working in education since 2015. In high school, Ian competed in a variety of math competitions, scoring highly at competitions such as HMMT and PUMaC and qualifying for the USAMO four times. His team also finished in 4th place nationally in the 2010 Moody's Mega Math Challenge, a mathematical modeling competition. In his free time, Ian enjoys singing, reading sci-fi/fantasy novels, solving logic puzzles, and playing board games.
---
Office Staff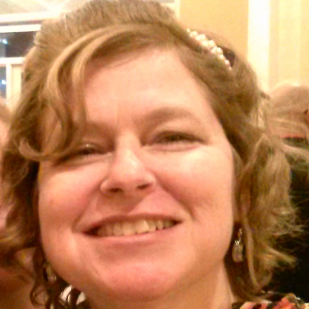 Celeste Versoi Administrative Coordinator
Celeste is the Administrative Coordinator for AoPS Academy Lexington. She has a passion for business and computers. Her studies include University of Massachusetts Lowell Manning School of Business where she earned a bachelor's degree in business administration and a master's degree in mathematics - computer science. Celeste began her career in business at technology companies focusing on process and training and now has joined the education field. She entered the field first as a substitute teacher at the Nashoba School District and now as staff support to AoPS Academy Lexington. Her role as Administrative Coordinator at the Lexington Campus is helping continue its momentum. Celeste enjoys sharing with people and family all the joys and problems to solve in her life's journey.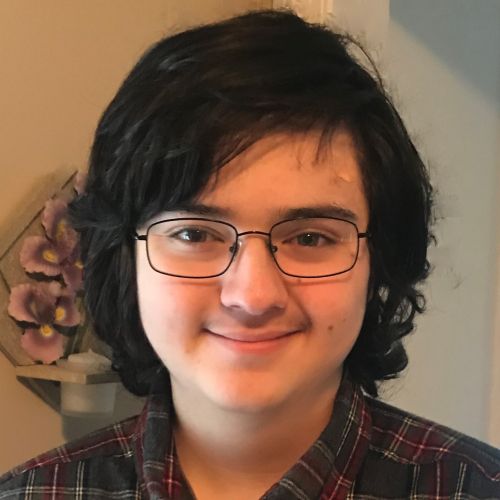 Jonathan Castner Front Desk Lead
Jonathan received his undergraduate degree in mathematics in May of 2023 from UMass Lowell at the age of 18. He is currently in a Masters in Education program and expects to graduate in May 2024. He likes to say that teaching is "in his blood" since both of his parents and two older sisters are teachers, and his grandfather was a physics professor at the University of Rochester. He has classroom experience from AoPS Academy Lexington and with the Nashoba Regional School District. In addition to being a new instructor with the academy, he is also the Front Desk Lead for AoPS Academy Lexington. He enjoys a good joke, reading, and playing his electric and acoustic guitars, keyboard, and piano.​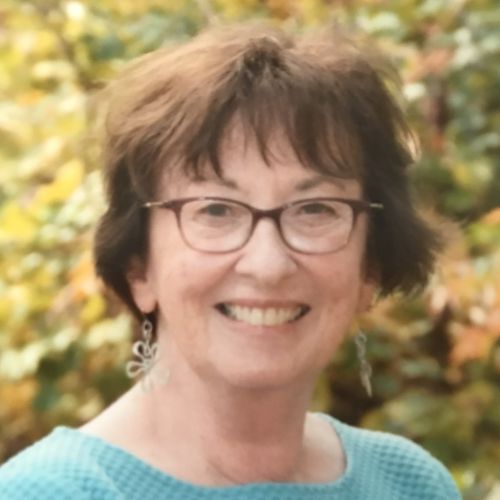 Diane Hunter Front Desk Associate
Diane is a Front Desk Associate at AoPS Academy Lexington. Diane brings a background of both teaching and customer service to her position. She holds a bachelor's degree from Emerson College and a master's degree from Smith College, and spent over twenty years teaching special education and English in local schools. Additionally, she owned and operated a flower shop in Arlington, MA for 14 years. Most recently, she was a program coordinator for Read to a Child. Now retired from classroom teaching, Diane looks forward to using her organizational skills to support AoPS Lexington, and having the pleasure to interact with students and their families. Diane loves reading, spending time with family and friends, and discovering new craft projects.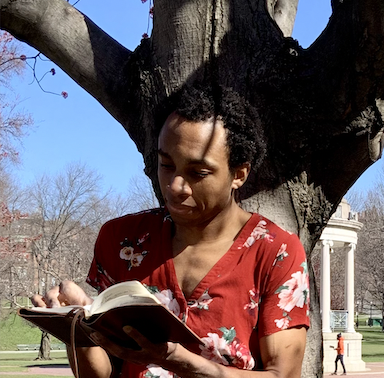 Ghanima Sol Front Desk Associate
Ghanima Sol earned her bachelor's degree in English from Rider University in 2019. She then earned her master's degree from Emerson College in creative writing. During her time at Emerson College she taught for EmersonWRITES, a weekend writing program for young students. She taught two years of creative writing, and learned how to motivate students to keep their writing fun and imaginative.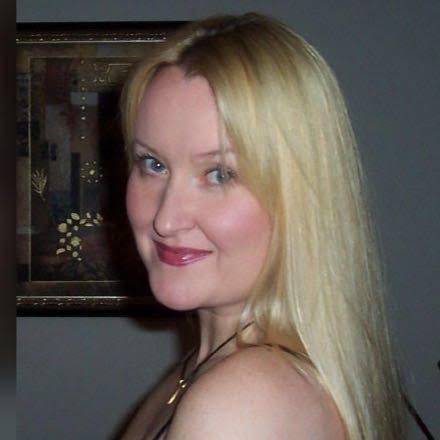 Cynthia Wooten Front Desk Associate
Cynthia is a front desk associate at AoPS Academy in Lexington. With a strong educational background in anthropology, she possesses a genuine passion for exploring different cultures and connecting with people from diverse backgrounds around the world. Cynthia holds a bachelor's degree from SUNY Potsdam, a master's degree from the American University in Cairo, and she is currently pursuing her PhD in anthropology at Brandeis University. Her global experiences include studying abroad and teaching English as a foreign language in Egypt, Tunisia, Jordan, Brazil, and the Dominican Republic. Beyond her academic pursuits, Cynthia enjoys a range of interests such as yoga, belly dancing, reading, writing, and music. She is thrilled to be a part of the AoPS team and eagerly looks forward to building relationships with the students and families within this vibrant learning community.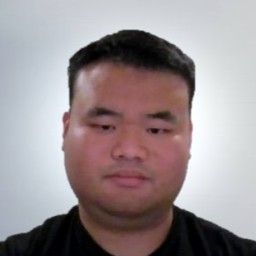 Taiki Aiba Math Teaching Assistant
Taiki is currently an undergraduate student at the Georgia Institute of Technology with a major in mathematics and a minor in Japanese. In high school, he was a problem writer for the Lexington Mathematics Tournament (LMT) and the De Mathematics Competitions (DMC). He actively competed in various math competitions, most notably earning a double-digit score twice on the American Invitational Mathematics Examination (AIME) and being a Division B individual finalist in the Princeton University Mathematics Competition (PUMaC). Outside of AoPS Academy, he is an intern at mathleague.org and a volunteer tutor at Schoolhouse.world. In his spare time, Taiki enjoys writing and solving competition math problems and learning Japanese.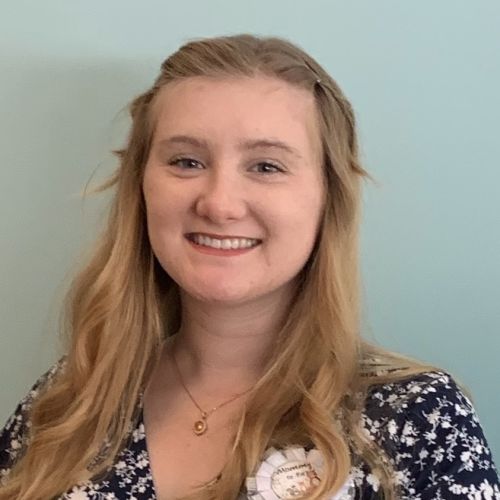 Rhiannon Flynn Math Teaching Assistant
Rhiannon has been a math teaching assistant for AoPS Academy Lexington since Summer 2022 and a physics instructor since Fall 2023. She received her Bachelors of Science in physics and in chemistry from UNCW in 2020. Rhiannon has conducted research at Brandeis, WPI, UNCW, and Jefferson National Lab. She loves encouraging her students' curiosity in their coursework and discussing STEM applications. Beyond the Academy, she enjoys cooking, reading, and spending time with her family.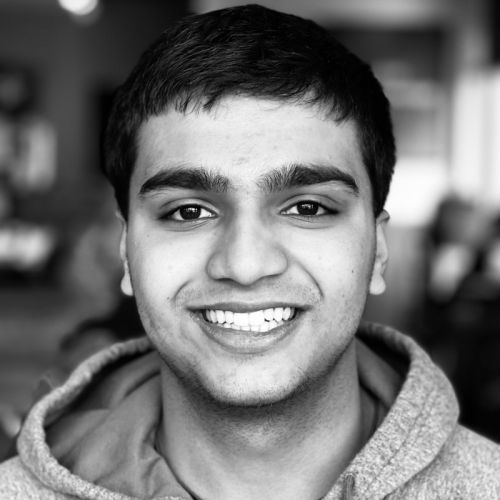 Ishan Kinikar Math Teaching Assistant
Ishan is a rising freshman at UMass Amherst who is majoring in Computer Science. In high school, explorations into artificial intelligence and cybersecurity research allowed Ishan to build off of his interest in math to realize what he wanted to study in the future. Ishan loves problem solving of any kind, and still enjoys thinking about math problems. For the last 4 years, he has tutored math and computer science as a volunteer and for pay for students in elementary and middle school. Ishan enjoys facilitating mathematical growth and confidence in the students he tutors. He spends his free time playing cricket, hiking, and listening to music. His favorite color is pink and his favorite food is tandoori chicken.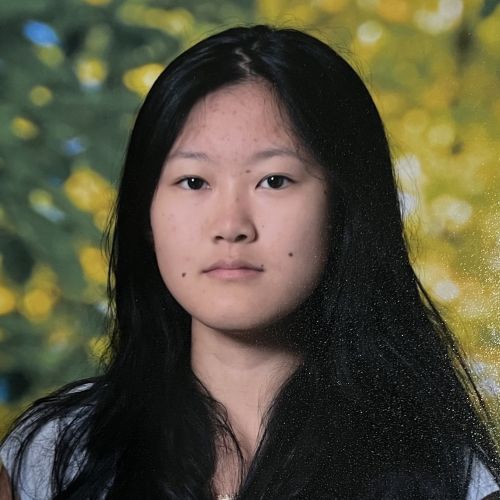 Lila Li Math and Language Arts Teaching Assistant
Lila is a rising junior at Weston High School. She is the co-president of the physics and poetry clubs, and her favorite classes are math and physics. She participates in Physics Olympiad and has won awards in poetry and piano. In her free time, Lila enjoys playing tennis and watching Mission: Impossible. Her favorite books are the Six of Crows duology.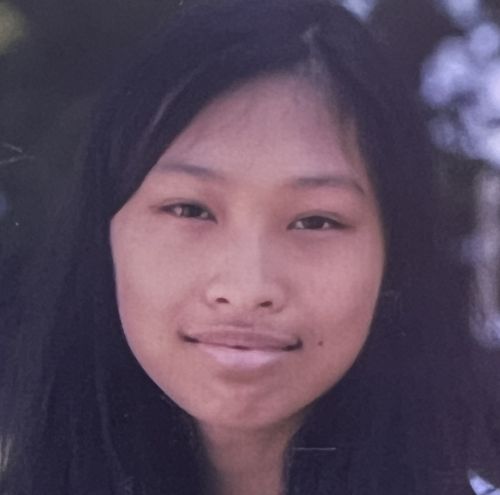 Vivian Tao Math Teaching Assistant
Vivian is a junior at Belmont High School and has always very much enjoyed math and science, and has chosen to take classes like AP Physics and AP Computer Science A, among others. She is interested in pursuing something in these fields in the future. She has done Science Olympiad since sixth grade—even earning third place for building a hovercraft!—and studied computer science with the Boston University Artemis Project. She has worked with kids as an intern before and also tutored other students, and loves to help others succeed. In her free time, she enjoys baking, cooking, camping, skiing, playing piano, and spending time with friends.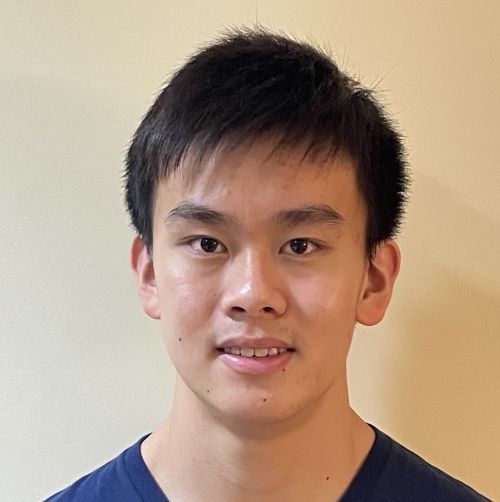 Avery Wang Math Teaching Assistant
Avery Wang (he/him) is a sophomore at Washington University in St. Louis, where he plans to study mathematics with a minor in chemistry. In high school, he attended the Commonwealth School in Boston, MA, where he was a co-captain of the Math Team during his senior year and participated in many different math competitions, including the AMC (American Mathematics Competition) and HMMT (Harvard-MIT Math Tournament). He has always loved working with kids, and has worked with AoPS for over a year. In his free time, he enjoys swimming, playing piano, and taking long naps.
---
Instructors
Interested in joining our team? Click here to learn more!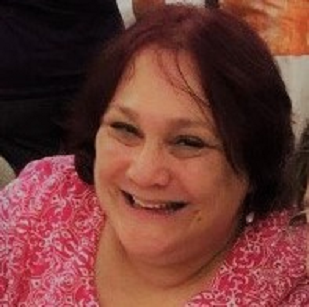 Renee Gelin Senior Instructor
Before becoming a full-time teacher, Renee Gelin was a research scientist, an attorney, and a published author. For over 20 years, she's taught elementary and middle school math in public and private schools; for 24 years, she has tutored students ages 6 through adult. Renee has helped students prepare for standardized tests, including SAT, ACT, SSAT, GRE and LSAT. In addition to math, she has provided academic support in science, English Language Arts, and introductory level Spanish, and she has created and delivered enrichment curricula for private students of various ages. To get through it all, she practices mindfulness and meditation and studies Mussar (Jewish ethics which facilitates a way to understand the world, relate to others, and to live a meaningful life). She gets her exercise lifting a mascara brush and running to the kitchen for a snack. Most importantly, she's the mother of 3 adult children and 2 spoiled cats. She has no idea what will come next, but she has learned to be grateful for unknown blessings already on their way.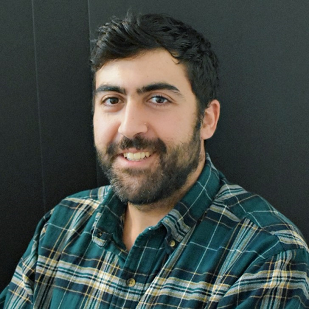 Mazen Abdallah
Mazen has been teaching English and social studies for nearly a decade, and he is thrilled to be a part of AoPS. He graduated from American University of Beirut with a BA in linguistics and completed several graduate level linguistics courses. After college, he taught at an international school in Beirut, where he met middle school and high school students from all over the Middle East. He has extensive experience with the International Baccalaureate Program and has helped several graduating classes earn their IB diplomas and move on to higher education. He recently relocated to Boston and is currently completing a master's degree in education at the University of Massachusetts. Mazen believes the classroom should be a place of dialogue and spirited debate. He encourages students to discuss authors' messages and stylistic devices while trying to make meaningful connections between the works they read and their own lives. He constantly strives to help students collaborate to find their unique and creative voices, and to learn how to express themselves effectively. In his spare time, he enjoys biking, gaming, and writing comedy sketches. He is looking forward to meeting new students and learning from their unique perspectives.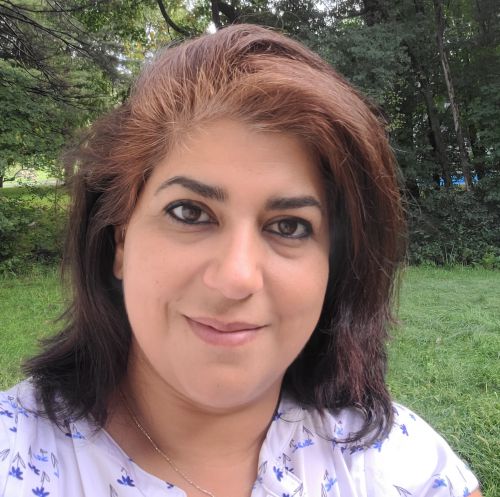 Vera Abdelkhalek
Vera has a passion for teaching mathematics. As a special educator, she is always searching for different and new methods to enrich students with skills to become problem solvers. During the summer, Vera teaches her own math program where students can explore math board games from around the world to aid their critical thinking and problem solving skills. Vera has a master's degree in mathematics and a bachelor's degree in Psychology. She taught mathematics overseas for 4 years, and also knows multiple languages. Outside of teaching at AoPS Academy, Vera enjoys riding her bike with her family, and relaxing at the beach. Additionally, she likes to travel to other countries and discover other cultures.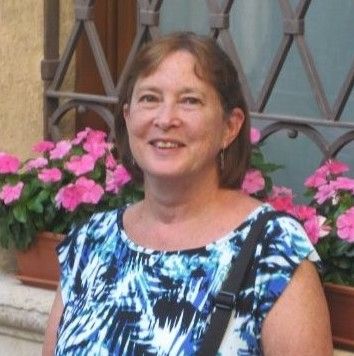 Joan Atlas
Joan received a bachelor's degree from the University of Rochester with Distinction in English. After teaching high school English for two years, she attended Suffolk University Law School and practiced law for many years. Joan then returned to teaching English part-time while raising her two children. She was an adjunct professor at Middlesex Community College for two years and then at Bentley University for twenty years, teaching literature, writing and research, and public speaking. She also taught grant writing and wrote grants for a nonprofit organization. In addition to her college teaching, Joan has guided high school students in writing better college essays. Apart from her career, Joan is a lifelong learner with many interests, including reading, walking, cooking, spending time with friends, and playing with her two grandsons.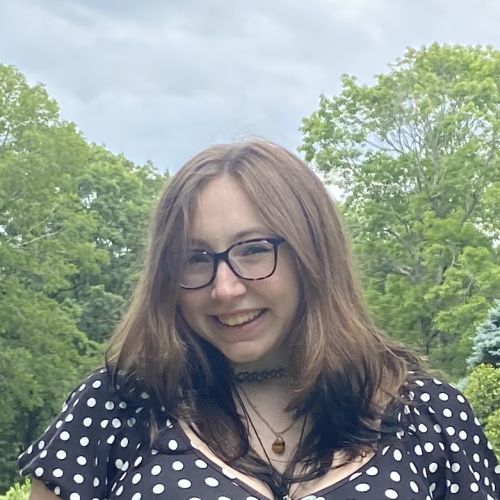 Nicole Boyajian
Nicole's admiration of mathematics and how she sees it as a metaphor for life drove her to receive a bachelor's degree in mathematics from the University of Massachusetts Lowell. Nicole's path allowed her to pick a minor to accompany her mathematics degree; she chose to follow her love of teaching and joined UTeach. This allowed her to not only hone her craft, but obtain her official Massachusetts teaching license. Nicole specializes in creating a safe learning environment that curates engagement to each individual learner. Outside of teaching at Art of Problem Solving Academy, Nicole loves singing (particularly in her acapella group), hiking on scenic nature trails, and sushi!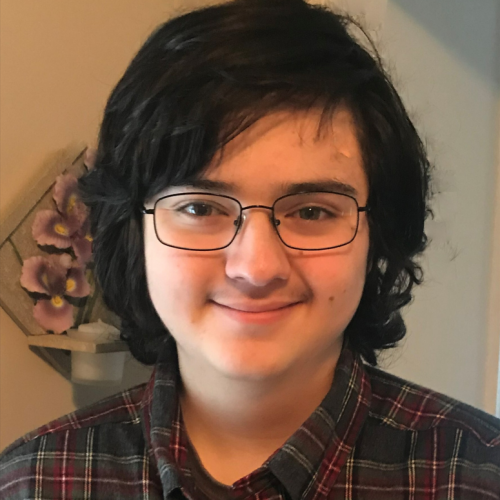 Jonathan Castner
Jonathan received his undergraduate degree in mathematics in May of 2023 from UMass Lowell at the age of 18. He is currently in a Masters in Education program and expects to graduate in May 2024. He likes to say that teaching is "in his blood" since both of his parents and two older sisters are teachers, and his grandfather was a physics professor at the University of Rochester. He has classroom experience from AoPS Academy Lexington and with the Nashoba Regional School District. In addition to being a new instructor with the academy, he is also the Front Desk Lead for AoPS Academy Lexington. He enjoys a good joke, reading, and playing his electric and acoustic guitars, keyboard, and piano.​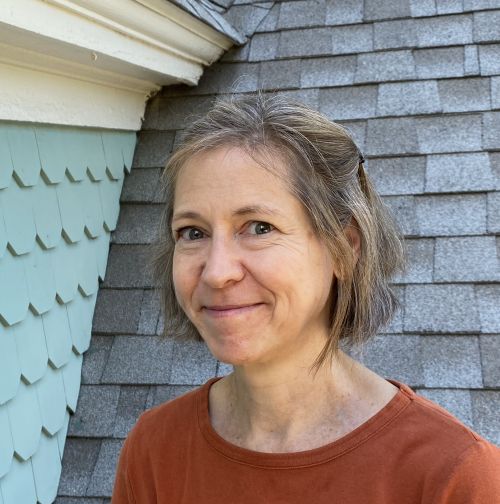 Allison Cooper
Growing up, Allison always loved puzzles and games and excelled in her mathematics classes. She majored in mathematics at the University of New Mexico, where she earned her Bachelor of Science degree. Not ready to stop learning mathematics, Allison moved from the Albuquerque desert to the rainy climate of Eugene, Oregon, where she earned a master's degree and a PhD in pure mathematics at the University of Oregon. After graduating, she taught for several years at Indiana University South Bend before staying home with two kids who are both now off at college. While being a stay-at-home mom, Allison took a number of online courses, including microbiology, bioinformatics, computer programming, probability, data analysis, and machine learning. She is a big believer in lifelong learning! She enjoys sharing her passion for mathematical ideas with students eager to understand at a deeper level. When not learning new things and exploring cool topics with others, Allison enjoys hiking, gardening, watching gripping TV dramas, and doting on her two white kitties!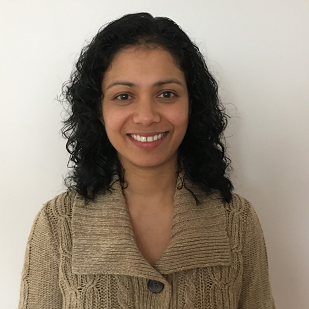 Dr. Thakshila Dissanayake
Thakshila received her doctoral degree in computational chemistry at Rutgers University, where she started her teaching career at the department of chemistry. Thakshila continued her postdoctoral studies in computational biophysics at Rutgers, conducting studies on enzyme catalysis using quantum mechanical and mathematical models. In addition, she took part in the e-learning project, involving in online teaching and implementing the General Chemistry eLearning System (GCeLS). Thakshila has a special love for chemistry and mathematics as she majored in both subjects to earn her B.Sc. degree. Also, she has been teaching and tutoring for over ten years from K-12 to college levels focusing on chemistry, mathematics, and coding. She enjoys working with her students, and she finds the most rewarding part of teaching is to witness the students' "Aha!" moments. When she is not teaching, she loves baking, reading, and spending time with her family.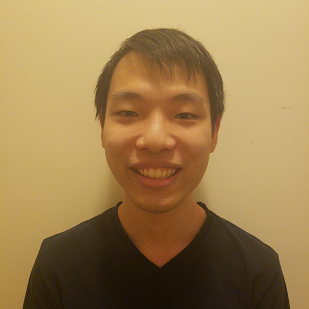 Jonathan Fang
Jonathan's journey with math began with his experiences in competitive math in middle school and high school. He participated in competitions such as ARML and USAMO, where AoPS proved to be a valuable resource for these years. Jonathan earned his BS in mathematics and statistics at the University of Florida and is currently an MS student in mathematics at Brandeis University. He has years of experience as a teaching assistant for undergraduates and private tutoring math of all levels from pre-algebra to calculus. He enjoys finding different ways to explain topics to help students understand complex topics. In his free time Jonathan enjoys cooking, playing guitar, and listening to new music.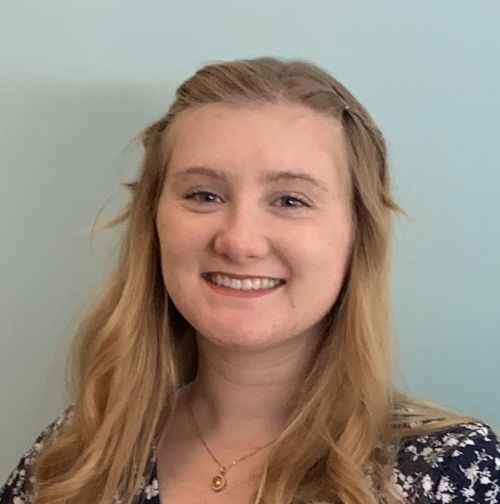 Rhiannon Flynn
Rhiannon has been a math teaching assistant for AoPS Academy Lexington since Summer 2022 and a physics instructor since Fall 2023. She received her Bachelors of Science in physics and in chemistry from UNCW in 2020. Rhiannon has conducted research at Brandeis, WPI, UNCW, and Jefferson National Lab. She loves encouraging her students' curiosity in their coursework and discussing STEM applications. Beyond the Academy, she enjoys cooking, reading, and spending time with her family.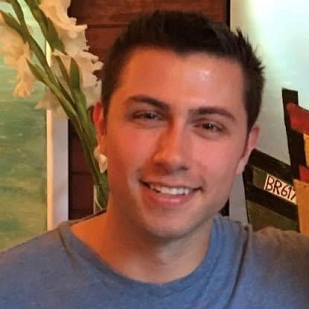 Chris Fountaine
Chris' love for math began when he took Algebra 1 and his curiosity led him to browse calculus books three years too soon. Feeling eager to know what foreign symbols meant, he took calculus, often tutoring it to small groups and friends. He received his MS degree in mathematics from Tufts University where he focused on the three major cornerstones of contemporary mathematics: analysis, abstract algebra, and geometry/topology. Before Tufts, he completed his undergraduate education at Saint Anselm College, graduating magna cum laude with a honors BA in mathematics and classical languages. In college, he was also formally admitted as a special student to MIT where he took advantage of challenging abstract math lectures and attended the linguistics colloquia through the department of philosophy and linguistics. Since 2014, he has been a private math and SAT tutor in the greater Boston area, often tutoring multivariable calculus and linear algebra to high school students enrolled part-time at Harvard. When he's not tutoring, he's hiking, exercising, cooking new recipes, watching documentaries, or buying more plants he doesn't have room for.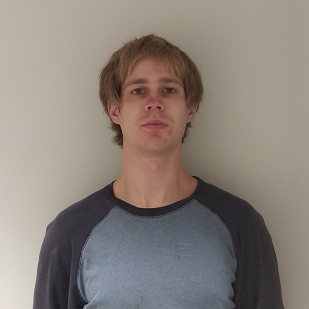 Asa Frank
Asa graduated from Carnegie Mellon University, where he majored in computer science and minored in discrete math and logic. He also worked as a teaching assistant, mostly for introductory programming and math classes and loved helping inquisitive underclassmen explore new subjects. The most accurate piece of feedback he received from a student said simply, "little kid." After graduating, he became a software engineer, known around the office for playing Tetris, pulling pranks, and sleeping under desks. He sometimes even wrote code. Feeling unfulfilled but remembering his passion for teaching, he left to join AoPS. He's usually found in his native habitat of rock climbing gyms, screaming for more power and playing Tetris between climbs. He can't tie a tie, but he can do a one-finger, one-arm pull-up, which isn't as useful, but at least it's cool.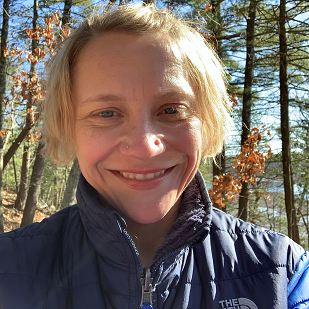 Lindsay Goodwin
Lindsay loves working with children and teens! She has a MEd in curriculum and instruction and a MFA in nonfiction writing. She has taught social studies to students in grades 7-12 and currently coaches gymnastics to athletes of all ages and ability levels. In addition to teaching she has a passion for writing and history. She loves being part of a writing community and looks forward to helping foster such a community in the classroom. She is fascinated by American history, and as a longtime resident of Concord, MA especially enjoys local history. She is descended from a Minuteman who fought the British in the first skirmish of the Revolutionary War in Lexington! In her free time Lindsay enjoys spending time with her two middle school-aged daughters, reading, walking in the woods of Concord with her pug Buffles, and playing guitar. Mostly she plays songs by her favorite band that you may have heard of: the Beatles. Lindsay is thrilled to apply her love of history, writing, ideas, and books to help students not just understand humanities content but also feel like they play an active role in the arts and society. Every voice is important and should be heard, and Lindsay looks forward to hearing yours.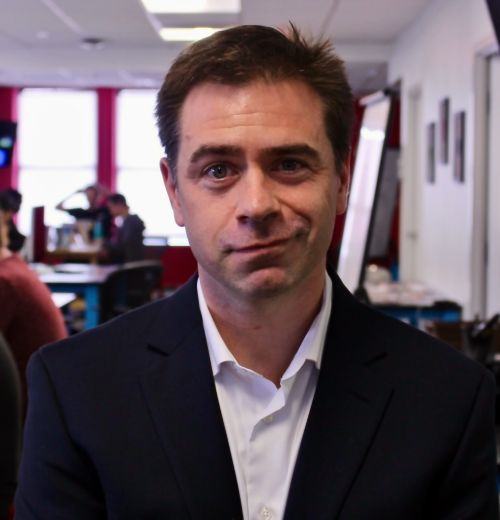 Casey Hannan
Casey grew up loving the piano and math, and majored in both subjects as an undergraduate. He later achieved a master's degree in piano performance from The Longy School of Bard and is finishing up his last semester of coursework for his master's degree in statistics from Texas A&M. Casey has taught math for many years both in classroom and one-on-one settings. During the week he works as a software development instructor and corporate trainer and on Sundays he directs music and plays the organ at a local church. He loves math puzzles and learning about The Cloud. Outside of all of that, he enjoys watching basketball and talking to his cat.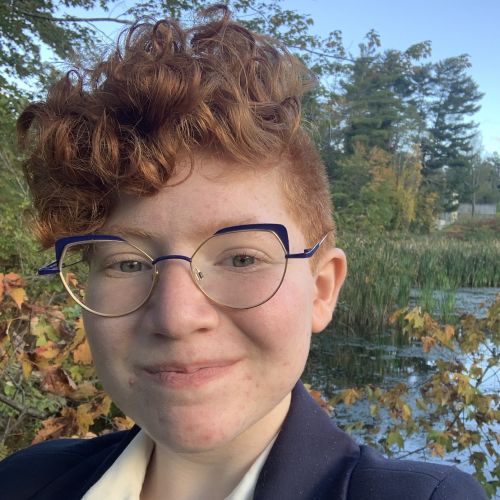 Emma Hasson
Emma graduated Bard College at Simon's Rock with a bachelor's degree in both mathematics and education at the age of 18, after studying mathematics and math education around the globe. They are currently a graduate student at Brandeis University, and they love to talk about their passion for math, knowledge of creative and innovative pedagogy and their own mathematical research! Emma loves to be creative with music and fiber arts, especially through a mathematical lens, and they can often be found spending time in nature. A favorite academic hobby of theirs is creating math-based tabletop role-playing games to help students of all ages explore math and build interpersonal skills in magical ways.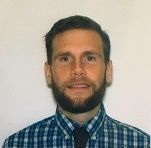 Raymond Hebert
Raymond grew up and attended school in New Hampshire, where he considered a career as a jazz guitarist before deciding to become an English teacher. He received a BA in English and a Master of Arts degree in teaching from the University of New Hampshire and taught writing to middle school students in the northern part of the state (near Canada!) for three years. Later, he moved to South Korea, where he taught English courses for gifted students and adults, as well as working at a high school that specializes in foreign languages. He is also a lover of literature (favorite author: Virginia Woolf), a writer (two-and-a-half novels under his belt), a musician (guitar, piano, flute), and an amateur foreign language enthusiast (primarily French and German). He believes that the most effective way to learn is by thinking hard and solving problems, either independently or collaboratively, and loves a good, healthy debate.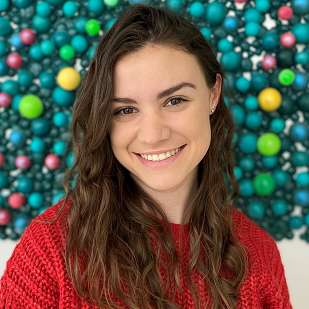 Casey Howard
Casey's love for math and science led her to earn a bachelor's degree in neuroscience from the University of Rochester. After graduating, she moved to Boston to work in a research lab at Massachusetts General Hospital, studying how the brain changes as we age. While the research was fascinating, she realized a career in scientific research wasn't for her. The creative aspects of teaching, her love of working with children, and her passion for equitable access to quality education, all played into her realizing teaching was the right path for her. She is currently pursuing her master's degree in elementary education at Boston College. Casey's goal in teaching math is to show all students that they have mathematical brilliance inside of them and to draw out their intrinsic excitement for problem solving. In her free time, she loves spending time outside, especially during ski season!
Kevin Mackie
Kevin joined AoPS Academy Lexington after completing his undergraduate and master's degree at UMass Lowell. During his time there, he worked as an undergraduate tutor, helping college students with all levels of math from algebra to real analysis. Kevin's favorite subject is algebraic topology, where two seemingly unrelated topics are unified with undeniable elegance. If you are looking for some background noise while you focus on something else, ask him about the difference between homology and homotopy! Aside from mathematics, Kevin also has a deep interest in technology and computer science, having worked as a computer technician and gotten a computer science minor. In his free time Kevin enjoys reading fantasy and science fiction, baking and exercising.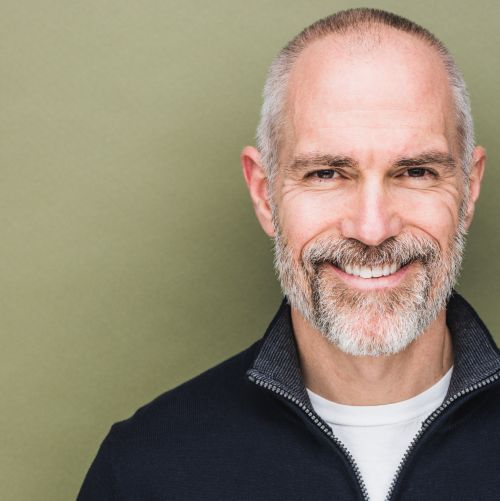 Brendan O'Neill
Born and raised in Massachusetts, Brendan is newly returned to the area after spending 20 years in Southern California. He worked there as both a writer and an actor, having earned his MFA from FSU/Asolo Conservatory. He is an award-winning playwright and is currently working on publishing a novel. In addition to teaching at AoPS, Brendan also teaches at Commonwealth Shakespeare Company and Salem State University. When he's not teaching, Brendan is at home with his wife Deborah, or trying to keep his Jack Russell terrier Bruiser off the couch.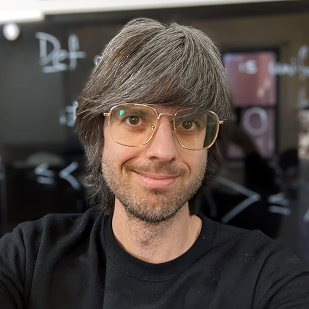 Dr. Andy Sanders
Andy completed his bachelor's degrees in mathematics and English literature at the University of California, Los Angeles in 2006. Immediately thereafter, he attended graduate school at the University of Maryland, College Park, and earned his PhD in mathematics in 2013. Consequently, he lived in Chicago for three years where he was an NSF post-doctoral fellow in mathematics at the University of Illinois at Chicago, before moving to Germany where he spent four years as a post-doctoral research fellow at Heidelberg University. Andy loves sharing his joy for the beauty of mathematics with anyone who will listen, and is committed to fostering a fun and open atmosphere in the classroom. When not thinking about mathematics, Andy enjoys cooking, traveling, watching basketball, and electronic music production.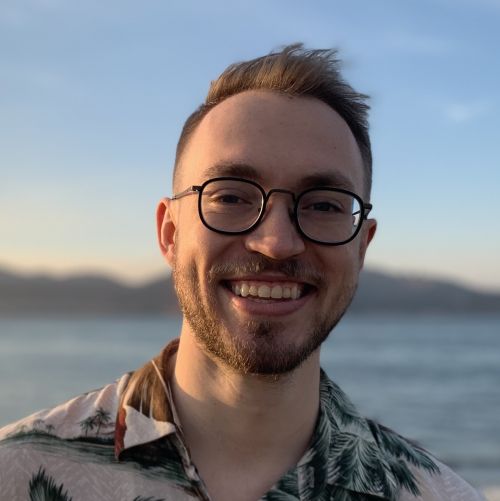 Gus Schmidt
Gus grew up in St. Louis, and attended high school in West Virginia where a few excellent, talented, and generous teachers first fostered his life-long love of math. After receiving a bachelor's degree in mathematics from the University of Chicago in 2020, he spent a year as a high school teacher in sunny Stockton, CA. He is currently a graduate student at Brandeis University, where he studies geometry. In his teaching, Gus enjoys asking big questions, fitting seemingly different pieces of math together, and hands-on collaborative learning. The best way to learn math is to do math! When he isn't learning something new or teaching, Gus enjoys watching basketball (go Celtics), reading sci-fi/fantasy novels, and rock climbing.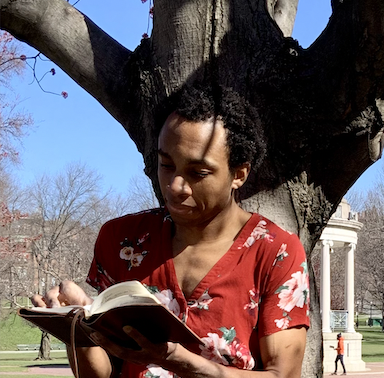 Ghanima Sol
Ghanima Sol earned her bachelor's degree in English from Rider University in 2019. She then earned her master's degree from Emerson College in creative writing. During her time at Emerson College she taught for EmersonWRITES, a weekend writing program for young students. She taught two years of creative writing, and learned how to motivate students to keep their writing fun and imaginative.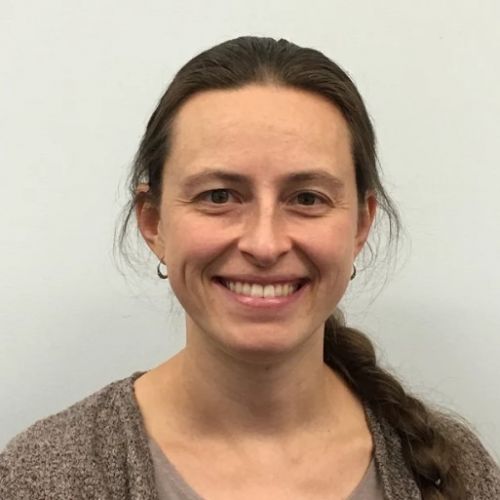 Dr. Molly Swanson
Molly entered the world of advanced math first through the University of Minnesota Talented Youth Mathematics Program (UMTYMP) in 7th grade, and took three years of calculus by 11th grade. Ever since, she has been passionate about providing similar opportunities to talented students. She earned a BS in physics from Caltech and a PhD in astrophysics from MIT, and takes great joy in seeing the beauty of mathematics through the lens of applying it to the physical world. She spent 8 years teaching math and science at the Waldorf High School of Massachusetts Bay, where she involved students in many creative mathematical applications, such as building giant geometric sculptures, exploring the math behind perspective drawing methods, and developing innovative techniques and tools for celestial navigation. She is also involved in Destination Imagination (DI), a team-based creative problem solving competition, and has served as a team manager for many DI teams ranging from kindergarten through high school, including two teams that advanced to the Global Finals DI tournament. When she's not teaching math, you'll likely find Molly hiking through the woods, paddling on a lake, creating papercraft sculptures, or snuggling with her miniature dachshund, Mechagodzilla.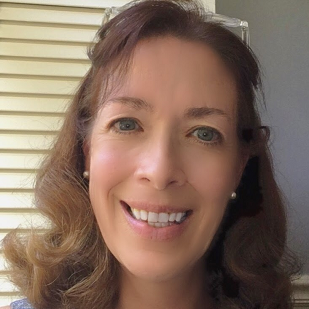 Lauren Upton
Lauren is thrilled to join the AoPS faculty having first been an AoPS parent. She received her BA in English literature and psychology from Smith College, and her JD from Boston University School of Law. After a twenty-year career as a trial attorney, she realized that her true passion is for teaching after discovering that there is nothing as fulfilling as watching a student's "lightbulb moment." Lauren has taught in Grades K-8 and everything from biology to AP Literature. She has extensive experience in curriculum development and differentiated learning, and loves working with students on interdisciplinary lessons. She also encourages independent inquiry – if there is an abiding interest, it is worth investigating. She loves demonstrating that there is no greater joy than the acquisition and sharing of knowledge. When not teaching, Lauren enjoys spending time with her husband and her two (almost grown-up) children. She is an avid speech and debate coach, theater-goer and book-lover, and looks forward to sharing these passions with her students.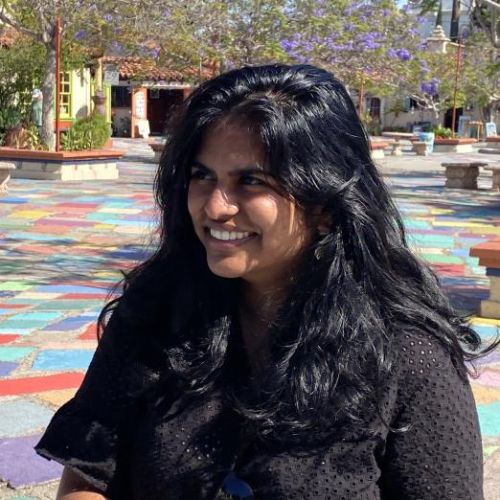 Minali Venkatesh
Minali earned her bachelor's degree in English from George Washington University, where she spent four years studying and performing Shakespearean plays. She is a freelance editor, and loves working with writers to help them bring out the best in their writing. She enjoys board games, sci-fi/fantasy books, and anything with a good story!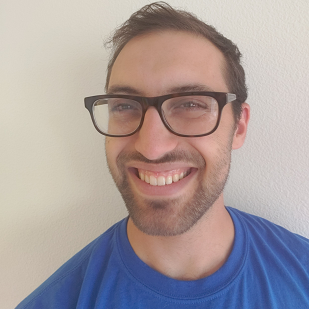 Ariel Wertheim
Since graduating Dartmouth College, Ariel has explored passions for science research and education. While he has enjoyed his work at North Dakota State University and the Volcani Center on sustainable agriculture and plant-microbe interactions, he has found his most rewarding work has been with 11-13 year old students in mainstream classroom, special education, and supplemental religious school settings. Ariel enjoys cooking, hiking, reading, and a good math puzzle. Ariel considers his greatest achievements to be "persuading" students to enjoy a subject they previously disliked. His favorite part of teaching is seeing the "lightbulb moment" when a child solves a problem they'd worked hard on. Ariel currently teaches 10th grade math at APR Public Charter School, and is working toward his Master in Effective Teaching degree through Sposato Graduate School of Education.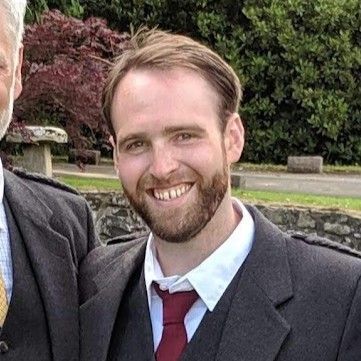 Shaun Wrinn
Shaun spent most afternoons as a young kid in the sparsely populated (and off-limits during school hours) second floor of his school's library as his mom finished her teacherly duties for the day. His love of words and teaching led him to get his master's degree in curriculum and instruction at his beloved University of Connecticut (Go Huskies!). Shaun helped to pioneer the International Baccalaureate program at his last school and was chosen by the class of 2021 as their faculty speaker at graduation. Shaun taught high school English and coached girls' basketball for ten years across the great state of CT and has seen former students excel in their academic and personal journeys--a feeling that cannot be replaced. After his time in CT, Shaun moved to Boston to go see about a girl. Shaun is excited to see where the road may lead in and out of the classroom. When not teaching, he dabbles as a Celtics Season Ticket Holder, halfway decent cook, great friend, music lover, and funny dude.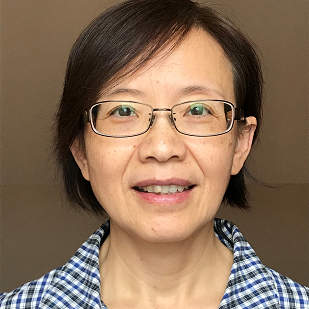 Dr. Huayu Xiong
Huayu's curiosity of how life started on earth prompted her to pursue chemistry and earn her doctoral degree. She works in the biotech industry with colleagues in vast different fields and has provided training so that colleagues in different fields can communicate and work together on shared projects. She likes to see young kids grow into confident problem solvers through asking inquisitive questions and wrestling with challenging problems. Outside of her professional activities, she serves on the boards of Youth Counseling Connection, a non-profit group that provides mental health counseling services in Lexington and FOLMDADS (Friends of Lexington Music and Arts), a non-profit organization that supports arts and music education in the Lexington School District.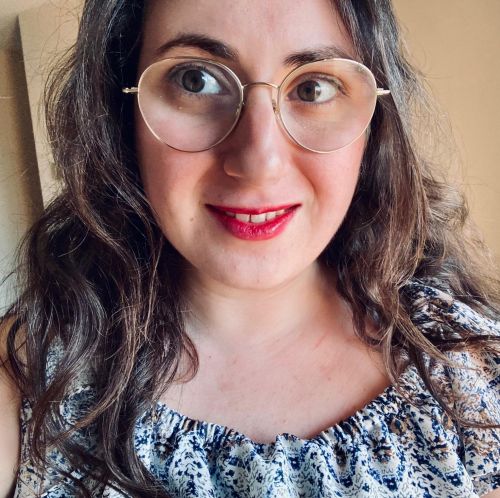 Sharisse Zeroonian
Sharisse Zeroonian is a writer, filmmaker, and teacher from Cambridge, Massachusetts, USA. Her work has appeared on various platforms including in The Armenian Weekly, NYU's Minetta Review, Amazon Prime, and on NPR. She is currently pursuing a Master of Fine Arts in Writing for Stage and Screen at Lesley University. Over the years, Sharisse has worked with children in a variety of settings, including afterschool programs, a summer camp, and an Armenian language school. She is learning disability and ESL- friendly, and delights in coming up with creative, sensitive, and fun ways to tailor academics to each student's unique needs. In addition to writing and making movies/TV, she enjoys going to the beach, doing arts-and-crafts, and trying foods from all around the world.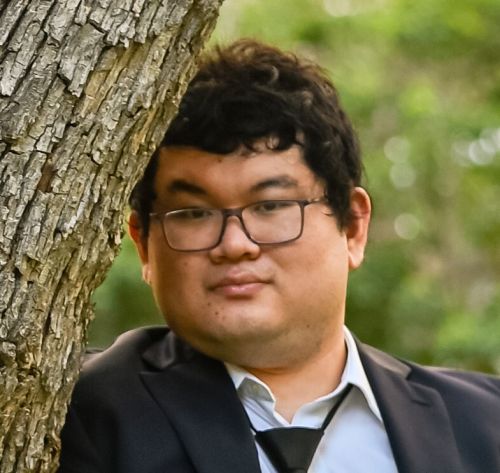 Alan Zhou
Alan grew up in Lexington (about five minutes from this campus, although it didn't exist at the time) and joined AoPS as a middle school student in 2007 when he was getting started in math competitions. Becoming part of an enthusiastic math-centered community of students was a large part of his life in middle and high school, and following high school, Alan earned a bachelor's degree in mathematics from the University of Cambridge and a master's degree from UCLA, focusing primarily on algebraic number theory. During these years, he found that what he enjoyed most in math was being able to share with younger peers the perhaps unexpected but deep connections between different areas (number theory has a lot of these!), and returning to AoPS as an instructor, he hopes to be able to convey how amazing these ideas are to new generations of students. Outside of mathematics, Alan enjoys soccer, racquet sports, real time strategy video games, light novels, and looking for good sashimi.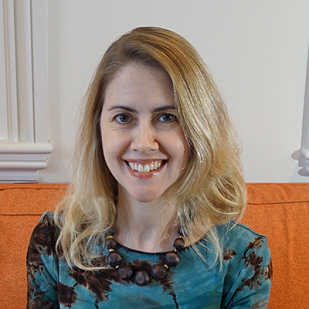 Jennifer Zolot
Throughout her career, Jennifer has served as an ELA teacher, curriculum developer, academic mentor, and tutor for students in grades five through twelve. She taught middle-school English in Boston and Lexington and was a longtime faculty member at the Steppingstone Foundation, an organization dedicated to improving equity in education. Jennifer is also a writer and member of the Society of Children's Book Writers and Illustrators. She holds a BA in English from Bates College, an MAT in teaching English from Tufts University, and an MFA in writing for children and young adults from Simmons College. Jennifer's other interests include hiking, yoga, dance, meditation, art and museums. She believes that every experience has something to teach us and enjoys guiding students on their own learning journeys. Jennifer is glad to join the AoPS community and looks forward to meeting students and families. Be sure to ask her what she's reading – she loves to swap book recommendations!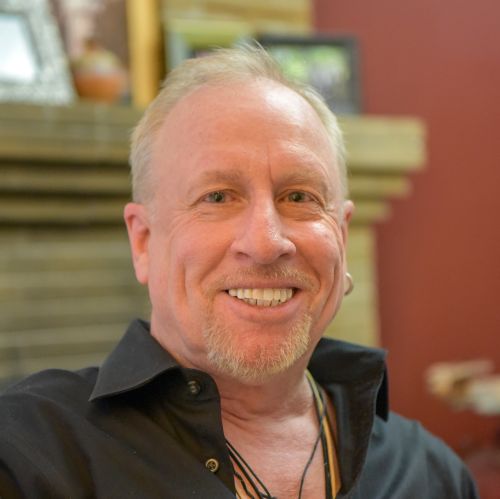 Adrian Zupp
Adrian Zupp is originally from Sydney, Australia, and now resides in Cambridge, MA. He is a career writer, editor, and teacher, as well as a climate change activist. Zupp has been published by a wide variety of outlets and had two books published. He has diplomas in business and education, an honors degree in politics, and a master's degree in writing and literature. He earnestly believes in encouraging students to think, not simply remember, and is thus in his element at AoPS Lexington where creative thinking is the pedagogical paradigm. Encouraging young people to succeed has been a personal aim throughout his life. He also believes learning should be fun! Zupp was first inspired to migrate to America after a stint as an exchange student at the University of California, Berkeley. He has one son who attends the Berklee College of Music in Boston.